Acetylacetone is a kind of important intermediates of organic synthesis, mainly used in the materials for producing sulphonamide and animal remedy. Also it can be used as solvent of cellulose acetate, analyzing reagent, additive of gasoline and lubricant, dryer of paint and varnish, bactericide and pesticide etc.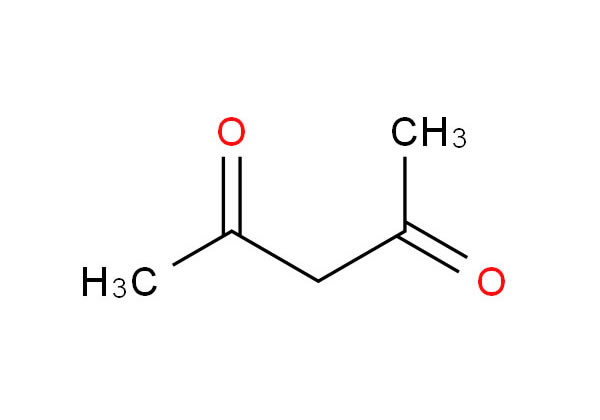 IUPAC Name : 2, 4-Pentanedione
Specifications :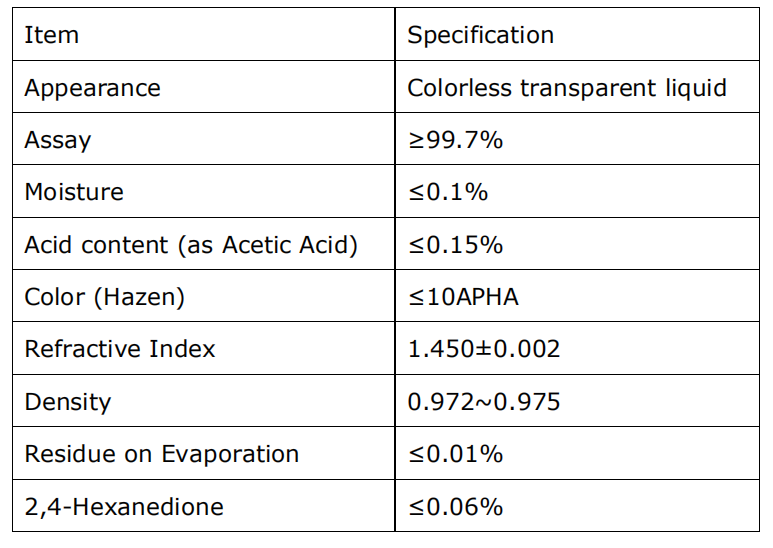 Safety : UN 2310 3+6.1 / PG III. Combustible Liquid, Target Organ Effect, Harmful by Ingestion, Toxic by Skin Absorption, Irritant. Do not breathe vapor. Avoid contact with eyes, skin, and clothing. Avoid prolonged or repeated exposure.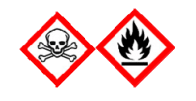 Package & Storage : 200Kg Plastic Drum. Keep the container tightly closed.
Store in cool & dry place, avoid moisture and sunshine.
Shelf life : 6 months