Zinc acetylacetonate is most commonly used as thermal stabilizer in polyvinyl chloride (PVC) formulation, also as thermal stabilizer of other halogenated polymer. It has significant synergistic effect with Stearoylbenzoylmethan, Dibenzoylmethane (β-diketones). It is also used as catalyst,resin cross-linking agent, resin hardening accelerator, rubber additives, super conductive film additive, hotline reflective glass film additive, transparent conductive film forming additive, etc. It is a nontoxic plastic stabilizer, better C/P Ratio than organic tin stabilizer series. Complies with RoSH environmental protection requirements, ZAA is an environmental friendly alternative of lead additives.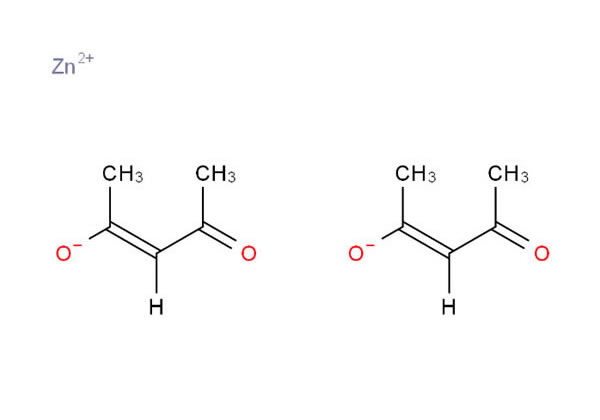 Specifications :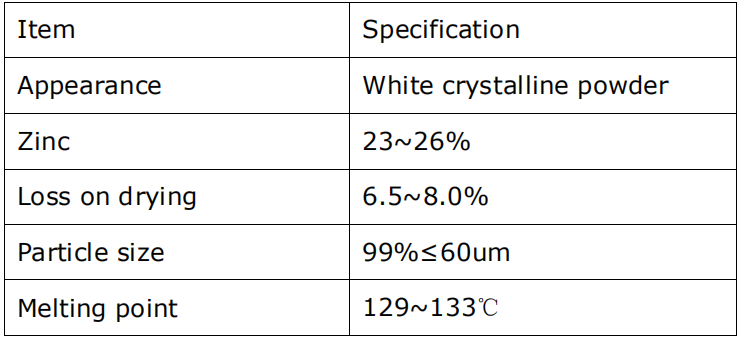 Safety : Non-Dangerous Chemicals. Target Organ Effect, Irritant, Reproductive hazard. Avoid breathing dust. Wash skin thoroughly after handling. Wear protective gloves / eye protection / face protection. If in eyes, rinse cautiously with water for several minutes. Remove contact lenses, if present and easy to do. Continue rising.
Package & Storage : 25Kg Bags. Store in cool & dry place, avoid moisture and sunshine.
Shelf life : 24 months