Ferric acetylacetonate used as resin crosslinker and curing promoter; Rubber additive ;Petroleum cracking catalyst;Fuel oil additives, can improve lubricity and combustion; Catalyst for organic synthesis. Inorganic photosensitizer, used for plastics to degrade plastics. Used as catalyst for organic synthesis, used for Grignard reaction with acyl chloride to generate ketone; To prepare MOCVD leads for highly crystalline (Zn,Fe)Fe2O4 films and to measure the magnetic properties of these films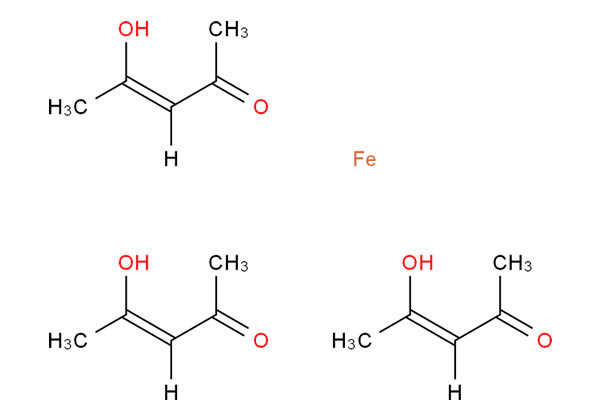 Specifications :

Safety : Non-Dangerous Chemicals. Target Organ Effect, Harmful by Ingestion, Irritant, Teratogen. Avoid breathing dust/fume/gas/mist/vapours/spray. Use personal protective equipment as required. If in eyes, rinse cautiously with water for several minutes. Remove contact lenses, if present and easy to do. Continue rinsing.
Package & Storage : 20Kg Bags. Store in cool & dry place, avoid moisture and sunshine.
Shelf life : 12 months